Safest Places to Live in London in 2023
Like all the sprawling capital cities, London is crowded and full of life, and at the same time, it also has its safety concerns. Whether you are a Londoner planning to shift to another area, someone recently planning to live in London, or someone coming to visit, Safety is one of the major concerns for everyone.
IS LONDON SAFE?
London is not as clean and crime-free as cities like Tokyo and Singapore, but it is not a bad place itself. London is still among the best places to live in from every aspect, be it job opportunities, infrastructure or any other concern. That being said like any capital city, this heaving city also has both safe and gritty parts. So, it is important to do your homework regarding the best area to live in London, especially based on crime statistics.
With a population of over 10 million and 19-20 million visitors in a year, it comes as no surprise that pickpockets and scams are major safety concerns in the city. In the major tourist attractions or any crowded area for that matter, people should stay a little alert. People can avoid pickpocketing by following simple instructions like wearing a secure cross-body style bag or backpack instead of an open style handbag. You can also avoid putting wallets in the back pockets.
Snatching mobile phones is especially a common affair. Phones lightly held in the hand, casually placed on a table or sticking out of the jeans pocket are in a vulnerable position. The most common ploy is for the snatcher to instantly give the phone to another thief who is already on the move.
Mugging is another safety concern in the city. To avoid such a situation, one must remain watchful, and avoid isolated or poorly lit areas. London has night bus and tube services that should be used to travel at night. In any case, do not walk in unsafe or dangerous-looking areas. It also goes without saying that although the real estate prices are low in such areas, one should not rent a house in or near such areas. To be wary of such areas, here is a list of the most dangerous areas to live in London.
London has a higher crime rate compared to other places in the United Kingdom. But do not let this become an obstacle to your chance to live in one of the best cities in the world, as there are also safe areas in London. With a little precaution and some research, one can find a good place to live in London and enjoy the best of the city.
A STRANGE TIME FOR CRIME
The economic disaster caused by the COVID-19 pandemic has unsurprisingly had a negative impact on crime. As one would expect, financial insecurity and emotional stress can lead to crime. However, some forms of crime are made more difficult by the decreased public movement and increased isolation at home.
HAS CRIME RISEN DURING THE PANDEMIC LONDON 2022?
The overall number of reported crimes fell significantly in the pandemic period from January 2020 to November 2020. However, this is not to imply that specific crimes didn't see an increase in their numbers. It was because of some specific aspects of the pandemic situation:
Public crimes such as gang fights and pickpocketing, muggings, and others, are less common. These crimes are also less common in empty homes.
Domestic violence, which includes violence between spouses and partners, and child abuse, has been on the rise. This is due to people staying at home. Many people are experiencing tension and stress, which raises the possibility of interpersonal violence.
The coronavirus pandemic has meant that policing needs to be reorganized. Because many coronavirus-infected officers were contacting police agencies, police agencies had to adjust their policies.
They had to respond to different types of emergencies than the officers they were used to. They had to deal with more health emergencies than usual. In addition, reports were not taken as often or in-person as before the pandemic. Many agencies have been reporting crimes online or over the phone. This could have a negative impact on the number of crime reports they receive, making it appear that it is actually decreasing.
There are both short- and long-term policy changes that could be made in response to the pandemic. Many cities have seen police reduce arrests for low-level offenses. This is to avoid sending people to jail. To reduce the chance of individuals contracting the coronavirus, mass releases have taken place from certain prisons and other jails. This could allow us to examine how crime has changed after these releases. Online calls to the police might increase the number of cases.
The lockdown has only made it worse for the factors that fuel crime. The UK's economic slump has led to increasing poverty, despair and deprivation.
HOW DO YOU CHOOSE THE SAFEST PLACE TO LIVE IN LONDON
It is important to choose a safe area in London to live. This will ensure that you have all the opportunities and needs that London has to offer. London is a huge city. There are many neighborhoods that you can choose from. They are called boroughs, and they are very different from one another.
We'll be talking about the many wonderful places we can live.
First, East London is a cool and trendy neighborhood. This area is very popular with creatives. There are many co-working spaces, cafes, and hotels in the area. It's also home to some amazing bars, great markets, and great food options. It's a great place to relax. You can reach Central London in under 20 minutes by bus. It is easily connected to all things. It can be very expensive to live in East London's neighborhoods, such as Bethnal Green and Hackney.
South London is the second. It isn't as crowded than Central London. It is close enough to Central London that you feel like you are not far. It's easy to find a great neighborhood in South London. It's less crowded than East London. Living in South West London has the added benefit of having great parks. You can choose between Battersea or Clap in Common. Depending on your neighborhood, you will find great high streets. Many famous bars have great outdoor gardens and are safe for partying. There are many young professionals and families.
The next stop is South East London. This is becoming an attractive place to live. People are moving to Peckham because of its vibrant art scene and a lot more galleries. Although it's a bit on the lower end, there is a possibility that it will become the next shortage as rents are expected to go up significantly. Greenwich is another beautiful area of South East London. It's right next to the river, and you can visit the Greenwich observatory.
The least safe neighborhoods
London's crime statistics are not always accurate for expats trying to find a new area. Westminister, for example, has been voted London's most dangerous neighborhood for many years. Westminster's crime rate is frightening with 321 crimes per 1000 people. But the truth is quite different.
The largest concentration of tourist attractions in London is found in Westminster. These include the West End and St James Palace, Buckingham Palace as well as Oxford Street, Regent Street, St James Palace, St James Palace, Buckingham Palace, and the Houses of Parliament. The majority of crime in this area is theft and pickpocketing. The Westminster crime rate is unlikely to affect ex-pats, as it isn't a residential area.
Camden is second to Westminster, with a crime rate of 154.5 per 1,000 residents. Another popular tourist spot in Camden. Camden is home to the London Zoo, Camden Market, and Dickens House.
The boroughs of Kensington and Chelsea round out the top three. This borough is another popular tourist spot. It is also home to some of the most popular shopping destinations in the world. The area is home to Harvey Nichols, Peter Jones, Harrods, and Peter Jones. Many universities and museums also call the area home. Pickpockets are also thriving in this area, which has a crime rate of 153.9 per 1,000 residents.
WHAT MAKES SOME AREAS SAFER THAN OTHERS?
Crime statistics alone cannot exactly determine if the area is safe or not. While the crime rate sure gives us an idea of an area's security, other numerous factors must be taken into account while determining the safest places to live in London. Here are all the other elements that must be taken into consideration while selecting the safest place to live in London.
EDUCATION: Good schooling facilities are a sign of an area's development and also speak for the people living in that area. Good education facilities also make young learners invested in society and their future, improving the lives of the people living in that community.
ARTS AND CULTURE: Art and culture are another sign of development and safety in an area. Urban beautification and revitalisation represent the community development plans of any society.
GREEN SPACES: Green spaces boost any place's sense of community and well being. It may not seem like it, but green spaces have a huge impact on the safety of any area. Moving forward you will also notice the same as an important factor in all the safest places in London.
TRANSPORT LINKS: Better and easy access to public transport encourages investment in any area in London. Thus it increases the desirability of that area and boosts development in that area. This further increases the safety of that particular area. While busy transport facilities experience pickpocketing, smarter public transports thrive to provide better safety and security to passengers.
SAFEST PLACES TO LIVE IN LONDON
1 – RICHMOND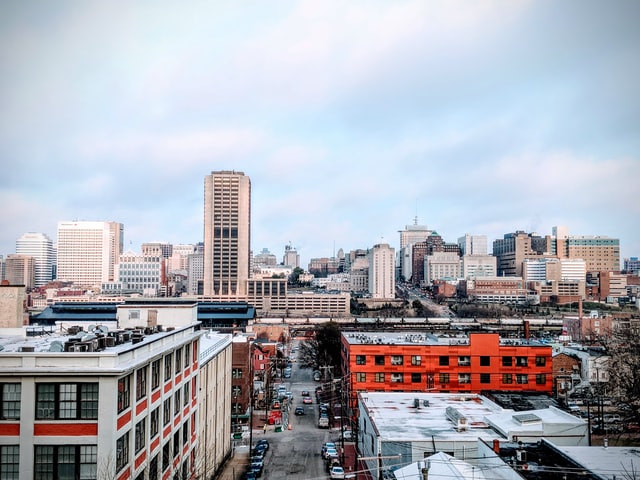 | | |
| --- | --- |
| Cheapest Rent for 2 BHK | £1,200 |
| PCM Distance from Central London | 92 miles |
| Crime Rate | 59 crimes per 1000 citizens |
Located in the southwest of London, Richmond upon the Thames is the safest place to live in London. While you are selecting the best and safest place to live in London for you and your family, you may also like to bear in mind that Richmond was selected among the happiest places to live in London by Rightmove's Happy Home Index.
The deer-filled Richmond park is especially famous with runners and fitness enthusiasts. It is also one of the eight royal parks in London. The breathtaking Metropolitan Green Belt area that is spread across 140 hectares makes it hard for people to miss the main city. Other perks of this serene location include the gorgeous 100 parks, riverside cafes, pubs and shops. The borough is away from the crimes and bustle of the city.
Though it is a little far away from the main city of London, Richmond in itself is more of a calm and peaceful village than a London borough. Now the distance to central London may especially be a concern for regular commuters; a fast train will only take 20 minutes to reach Waterloo station.
2 – EAST FINCHLEY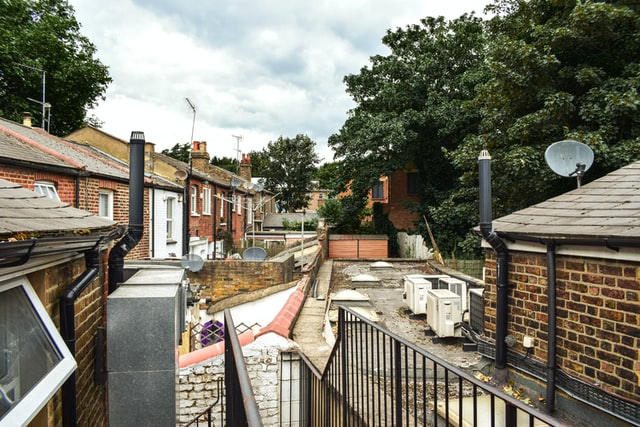 | | |
| --- | --- |
| Cheapest Rent for 2 BHK | £1,200 PCM |
| Distance from Central London | 7.9 miles |
| Crime Rate: | 79 crimes per 1000 citizens |
The northern community of London East Finchley is away from the crowded city making it one of the safest places in London. It is also not too far away from the city which makes it easy for people to commute to the central city. The Northern Line of the tube station makes it easy for the residents to commute from and to the central city. Places like Hampstead Heath and Primrose Hill are also near this area. The lovely streets, townhouses and green spaces make it a perfect place to live in London for any family.
3 – HAMPSTEAD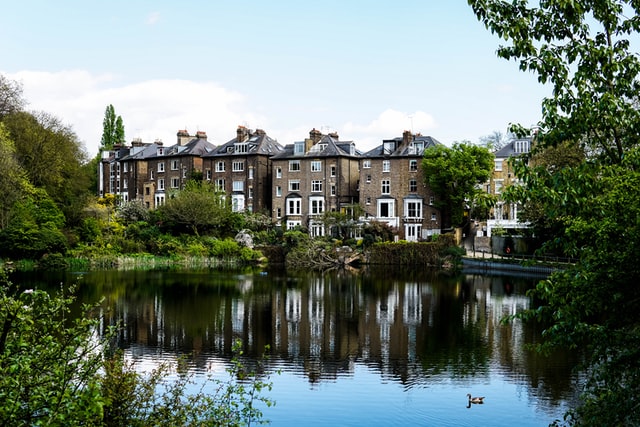 | | |
| --- | --- |
| Cheapest Rent for 2 BHK: | £1,083 |
| PCM Distance from Central London: | 5.1 miles |
| Crime Rate: | 77 crimes per 1000 citizens |
When looking for the safest areas to live in London, Hampstead is a noteworthy option with gorgeous Plum homes to choose from. The quaint English charm of this area of northwest London makes it a great option to consider. The best perk of living in this area is the gorgeous 790 acres of Hampstead heath. The open grasslands, blackberry bushes, swimming ponds, woodlands and the mesmerising scenery makes it hard for anyone to not get lost in the beautiful land of Hampstead. Another charm of this green-hued neighbourhood is its historic pubs, Kenwood House, the Freud Museum, Keats House and Hampstead Theatre.
4 – DULWICH
| | |
| --- | --- |
| Cheapest Rent for 2 BHK | £1,400 PCM |
| Distance from Central London | 7.7 miles |
| Crime Rate | 37 crimes per 1000 citizens |
One of the safest places to live in London, this south London community is close to central London, but far away from the hustle and bustle of the city. The delightful village vibe of this area is hard to find in a crowded fast-moving city like London. Some people also feel that Dulwich provides the benefits of living in the countryside without actually moving to the countryside. The area is quite nearby to the vibrant Peckham and is also not far from the centre. The area also has good grammar schools which makes it a wonderful place for couples with school-going children.
5 – KINGSTON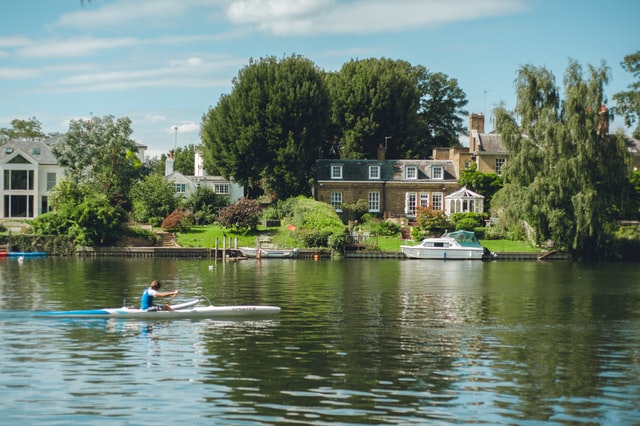 | | |
| --- | --- |
| Cheapest Rent for 2 BHK | £1,100 PCM |
| Distance from Central London | 11.7 miles |
| Crime Rate | 57 crimes per 1000 citizens |
Kingston upon Thames is a vibrant area located in the south of London. It is especially famous for its historic town centre which comprises a wide range of pubs, shops and restaurants. This green-hued area also has some good schools that make it a perfect place for raising a family. The green spaces along with 3 miles-long path of the river through Kingston serve as the best backdrop for the infamous Tudor architecture of the place.
As the area is placed along the river, it is a great location for morning walks and exercise. Richmond Park is also easily accessible from this location. One of the safest and calmest places in the city, Kingston is only 30 minutes train journey to central London. Apart from safety and greenery, the place is also a perfect combination of youngsters and families, making it a society for everyone, no matter who you are.
6 – SUTTON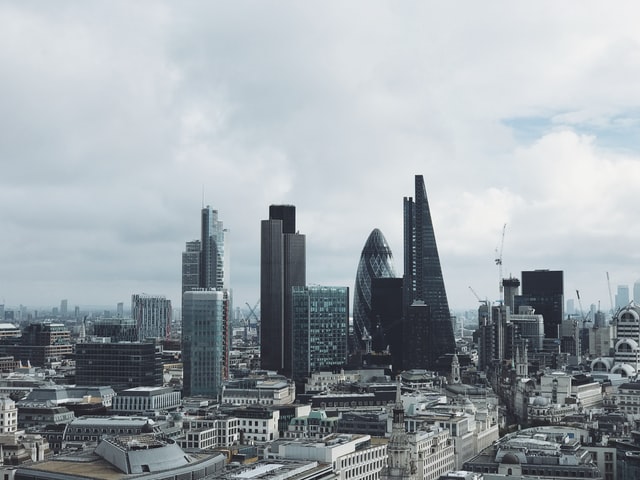 | | |
| --- | --- |
| Cheapest Rent for 2 BHK | £1,050 PCM |
| Distance from Central London | 13.1 miles |
| Crime Rate | 58 crimes per 1000 citizens |
If you are planning to shift to southwest London, you may want to consider Sutton. One of the happiest and safest places to live in London, Sutton is slightly away from the city. The surveys routinely show a 90%+ rate of satisfaction, happiness and feeling of safety in the residents. The tranquil place has an unmatchable view. The rolling hills and the town centre further add to the charm of the borough. The borough also provides other essential elements that you must consider before renting or buying your house — open green spaces, good grammar schools and good value homes.
7 – HAVERING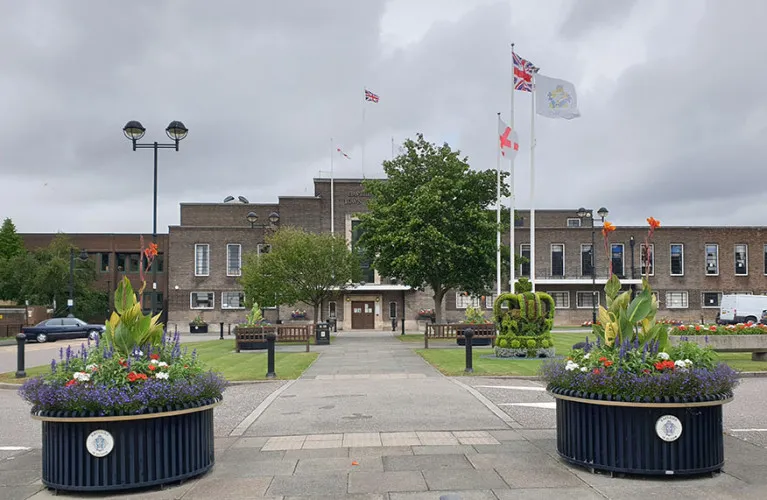 | | |
| --- | --- |
| Cheapest Rent for 2 BHK | £950 PCM |
| Distance from Central London | 17.5 miles |
| Crime Rate | 61 crimes per 1000 citizens |
In your hunt to find the safest place to live in London, you must consider this clean, green and calm area. The London borough of Havering is located near Essex and has plenty of green spaces. The area is away from the central city. As a result, the atmosphere is peaceful, calm and relaxed. Being away from the main city also results in less number of crimes in the area. So, if you are looking for a tranquil and safe place to live in East London, you must consider the London borough of Havering.
8 – BIGGIN HILL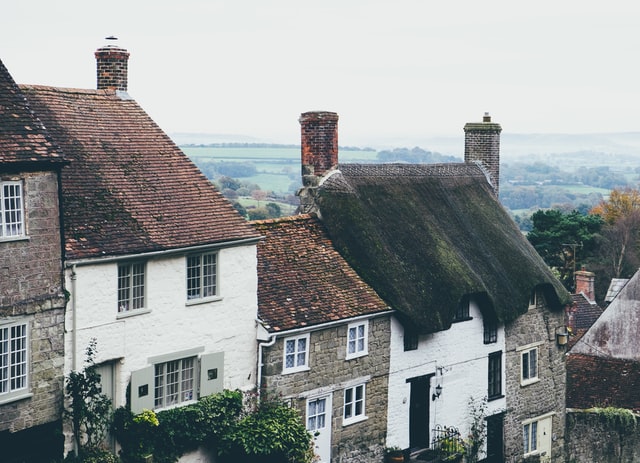 | | |
| --- | --- |
| Cheapest Rent for 2 BHK | £1.100 PCM |
| Distance from Central London | 17.6 miles |
| Crime Rate | 41 crimes per 1000 citizens |
Located in southeast London, Biggin Hill serves as the safest place to live in that part of the city. Biggin Hill once used to be a part of the country of Kent, but currently, it is a part of Greater London. The area is a perfect mixture of countryside and city life. As the place is 17 miles away from the centre, one must be up for a long commute. If you are someone looking for a calm and slow-paced lifestyle, away from the bustle of the city, Biggin Hill is the right place for you.
9 – VICTORIA PARK VILLAGE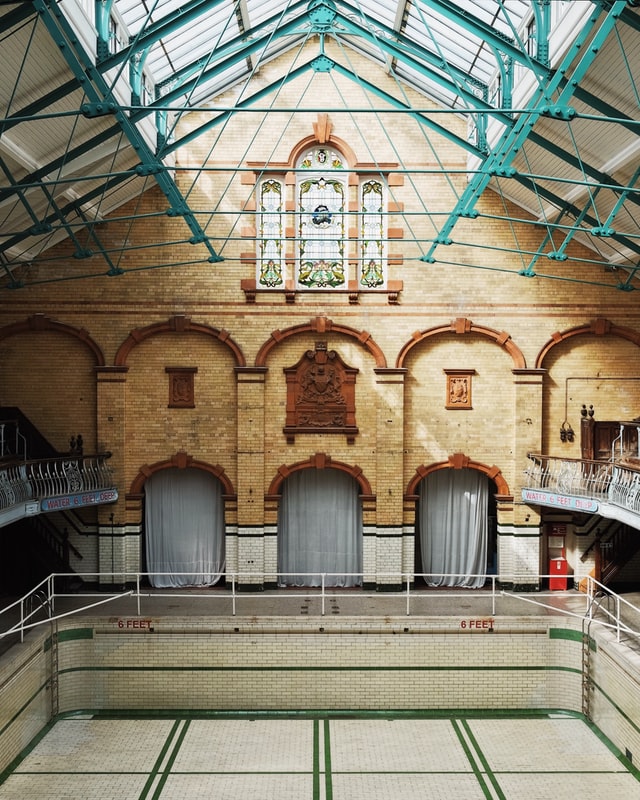 | | |
| --- | --- |
| Cheapest Rent for 2 BHK | £1.300 PCM |
| Distance from Central London | 4.9 miles |
| Crime Rate | 65 crimes per 1000 citizens |
Located in the southern part of Hackney, this east London neighbourhood is among the safest places to live in London. This tiny neighbourhood is perfect for both bachelors and families. Since it is just 4.9 miles away from central London, it is easy to commute to the main city. The place is located right next to Regents Canal, Victoria Park and London Fields. Thus the place serves as an ideal location for sweet morning and evening walks, and at the same time gives access to vibrant breweries and restaurants. The independent stores like cafes, pottery shops and clothing shops add more to the charm of this tiny and serene village. Some may also count it as the safest place to live in east London. The sense of togetherness in the residents makes this place so special and safe. The neighbours look out for each other, regardless if you live with your family or are a bachelor living alone.
10 – ENFIELD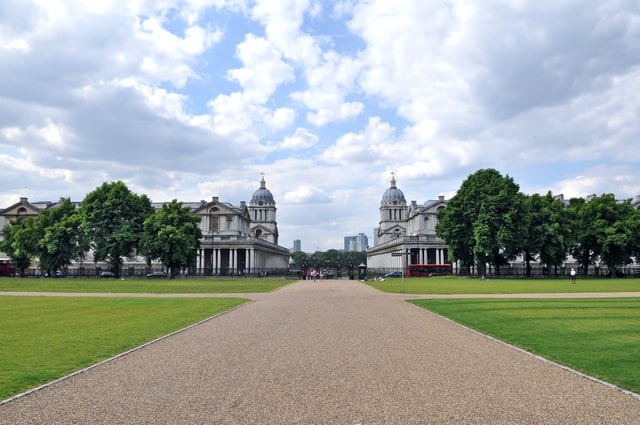 | | |
| --- | --- |
| Cheapest Rent for 2 BHK | £900 PCM |
| Distance from Central London | 22.3 miles |
| Crime Rate | 81 crimes per 1000 citizens |
If you've reached the end of the text and are still wondering where to live in north London, this is the place for you. Enfield is situated in the north of London and is emerging as the safest place to live in North London for many reasons. Not to mention, the crime statistics of the place are notably low. The rents and real estate prices are also reasonably low in this area. You can get any decent property at a pretty good bargain in this community. For people who are looking for safety along with greenery and open spaces, Enfield is the right place for you. Also, another side benefit of the place is that the Central London is easily accessible from this location. There is hardly a 30-minute overground ride from Enfield to Liverpool Street.
SAFEST BOROUGHS IN 2022
Richmond and Bexley are considered the two safest boroughs to live in London in 2022. Richmond is considered the safest place to live in London. The place is serene and calm and feels more like a peaceful village in the hustle-bustle of the fast-moving capital city. The beautiful riverside pubs, shops, cafes, Metropolitan Green Belt and the 100 parks all make it one of the best places to live in London.
Bexley, with a crime rate of 64 per 1000, is the second safest place to live in London. A part of the Thames Gateway area the community has largely benefited from the urban regeneration. The place has a good reputation for its safety factor and serves numerous cycle routes, parks, and a gorgeous lake. Snatching and mugging are lower than in most of the boroughs in London, which makes it one of the safest places to reside in the capital city.
WHICH LONDON BOROUGH HAS THE MOST STABBINGS?
Though London is usually considered a safe city to reside in, like every other city, there are areas in London that must be avoided. The crime rate in certain areas is very high as stabbing and mugging are usual affairs in these places. These areas include Southwark, Lambeth, Brent, Haringey and Hackney. Among these places, Southwark and Lambeth recorded maximum knife and gun crimes in the city.
SOUTHWARK
Located in the south of London, Southwark is not an area you should explore. The area records around 980 crimes per sq. km every year. The main locations for crime in this borough include Chaucer, East Walworth, Cathedral, Camberwell Green, The Lane and Grange.
LAMBETH
Lambeth is considered one of the most dangerous places to visit in London with a crime rate of 1,110 crimes per sq. km every year. The riskiest places in this borough are Brixton, Clapham Town, St Leonards, Oval, and Coldharbour.
HACKNEY
With crime statistics of 1,180 crimes every sq. km, Hackney is one of the areas you must avoid wandering in. Though the real estate is booming in the area with some expensive houses and rich residents, the area is still rough and some parts of this borough must be avoided. The risky parts of this borough include Haggerston, Hackney Central, Hoxton, and Dalston.