Most Dangerous Places in London for 2023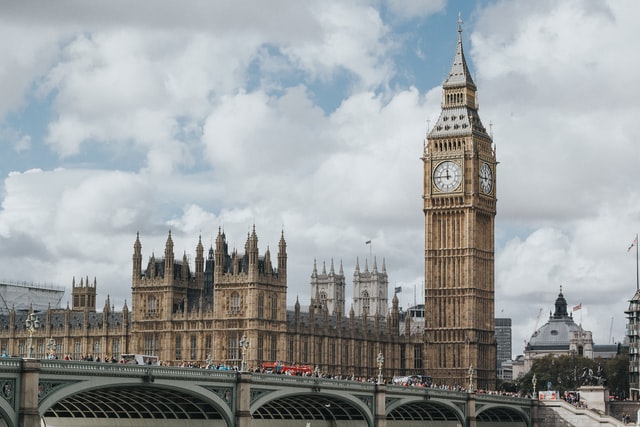 "Is London dangerous?"
"How dangerous is London?"
"Is London a safe place to visit?"
These are the concerns that those visiting London for the first time may have. Perhaps you've been offered a better job or plan to travel to London for a vacation, but the numerous reports of crime on the streets broadcast in the media could make you think London is dangerous. Although there are plenty of secure areas in London, certain areas are risky, and you might be more at risk of becoming an innocent victim. It's always an excellent idea to conduct some research about any city or any country you are planning to visit to get familiar with it before your arrival.
"Overall, London is a delightful place, but there are some risky areas of London."
If your destination is included in our top 10 list of rough areas in London, we recommend you take care and be vigilant to ensure that you don't fall victim to criminals. Although it may appear safer to stay clear of these areas entirely, that isn't the case. We provide this information to assist you in preparing for the worst-case scenario.
You will be able to learn about the most frequent criminal acts that are commonplace in these London Boroughs. Based on this information, we hope you'll be able to avoid trouble during your trip or stay! It is also possible to get advice from the top security service in the UK.
Boroughs of London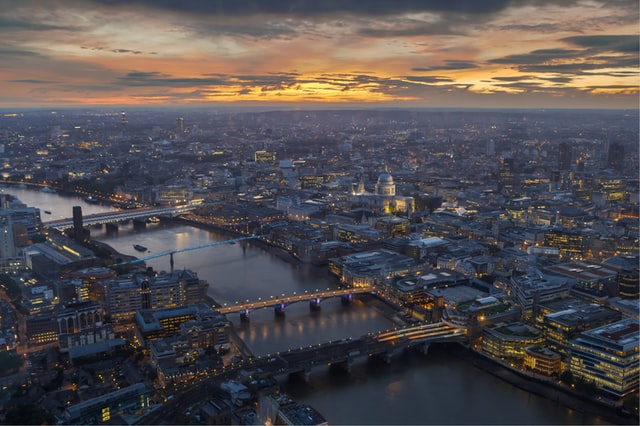 The capital city of London is segregated into 32 regions called boroughs, which were created on April 1, 1965. These boroughs are further divided in inner and outer boroughs. The 12 inner boroughs are comparatively less populated than the remaining 24 outer boroughs. The boroughs are categorized as inner and outer boroughs based on their area, and population strength & density. The boroughs in London have a population of 1,50,000 to 3,00,000 and the area varies from 15 to 150 square kilometers.
London has a higher crime rate because it is a popular capital city. While the rate of crime in London is increasing but it's still an extremely safe city. As per the Economists Safe Cities Index, London is ranked as the 14th most secure city in the world.
A separate London borough council is assigned to govern each borough. All the services of each borough are provided by their respective borough councils. The safety and security of each borough is a prime concern for the councils as well as the government. Continue reading to examine the safety details of the most dangerous boroughs in London.
Which London area has the most stabbings?
Two London Boroughs that have the highest rates of knife and firearm criminality comprise Southwark as well as Lambeth. Other London Boroughs that have the highest knife and gun crime rates are Brent, Haringey and Hackney.
Most Dangerous Places in London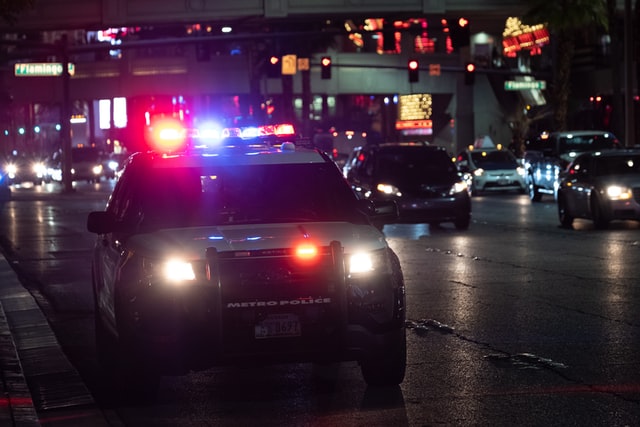 Based on Metropolitan Police data in 2021 the violence of a victim is the most frequent crime followed by theft and motor vehicle crimes.
The most dangerous borough of London to date is Croydon. Croydon is also the most violent borough thus this year, with 1 617 violent crimes reported as the highest of any borough in London. The police reported that between January and December 2020, 790,123 crimes were reported.
In 2020, the total London crime rate was 921,211. In the year 2021, London violence was the most prevalent crime, with 220,265 reported by the police. The next was robbery, with 173,491 incidents. In 2020, robbery was the most severe, with 253,469 crimes recorded and 222,048 incidents of violence committed against an individual.
Most Dangerous Borough in London in 2023
A look at the Met Police data from 2022 until now revealed that Croydon was one of the roughest boroughs with 4,781 crimes. Croydon has been the most violent of boroughs this year, with 1 617 reported violent crimes.
Croydon is a major town located in south London and is one of the most commercial districts of Greater London. Famous places such as Croydon Museum, the Museum of Croydon, Wandle Park, South Norwood Country Park, The Croydon Airport Visitors Center, Kidspace Croydon etc are popular destinations for tourists.
Most dangerous Zones in London in 2023.
Croydon – 4,781
Newham – 4,733
Tower Hamlets – 4,572
London's most dangerous boroughs in 2023
A staggering 100,000 crimes were recorded within just the beginning of the year 2022. As per Metropolitan Police data, crimes that involve violence are the most frequent crime being followed by theft and vehicular crimes.
The full list of the top areas of London for the coming year:
Sutton – 1,655
Merton – 1,766
Bexley – 2,072
Kensington and Chelsea – 2,136
Harrow – 2,76
Havering – 2,343
Hammersmith and Fulham – 2,534
Barking and Dagenham – 2,833
Islington – 3,048
Bromley – 3,057
Hounslow – 3,154
Camden – 3,196
Waltham Forest – 3,272
Hillingdon – 3,337
Redbridge – 3,351
Greenwich – 3,597
Wandsworth – 3,620
Barnet – 3,717
Lewisham – 3,829
Enfield – 3,931
Below is a list of the 10 most dangerous areas of London according to the latest reports and data:
The top 10 spots Londoners rate and determine the 'Most Dangerous Areas of London'
Haringey – 3,935
Haringey is a London city located in North London. It shares boundaries with the other six London boroughs. With an area of 29.58 km² and a population of 270,624. Popular places in Haringey include Tottenham Hotspur Football Club, Bruce Castle, The William Morris Gallery, Sutton House, Finsbury Park, Alexandra Palace etc, which draw a large number of tourists. The most frequent criminal acts in Haringey are sexual and violent crimes.
Brent – 3,971
Brent is a London city situated in the northwest of London. It is famous in the city for Wembley Stadium, Gladstone Park, The SSE Arena, Wembley, Roundwood Park, Brent Museum etc. The most frequent criminal activities in Brent are theft, violence and sexual offences with 3,971 reported cases in 2021.
Westminster – 4,012
Westminster includes a variety of the most well-known tourist attractions in London. The most attractive British heritage sites and the most famous landmarks in Britain are found here. It is home to the Houses of Parliament, Westminster Abby, Buckingham Palace, St James's palace, oxford street, regent street the Parliament Houses and many more. In addition, it is the district that has the highest rate of crime with theft and pickpocketing being the most prevalent.
Lambeth – 4,043
The geographical centre in London, Lambeth is a South London borough. It is home to some iconic landmarks, including the London Eye, the Royal National Theatre as well as the Imperial War Museum. With many famous pubs, hotels and nightclubs, it is a favoured destination for tourists and residents. However, Lambeth has also been named the tenth most dangerous Borough in London, specifically in terms of theft and violence with 4043 reported crimes.
Ealing – 4,073
Ealing is a London Borough in West London. It is the fourth-most populous London city with 341,806 people. With famous landmarks such as Pitzhanger Manor & Gallery, Northala Fields, Walpole Park, Hanwell Zoo, London Transport Museum Depot etc. The borough had 6,417 reported crimes during early January. It has an average crime rate of 18.31 per 1,000 inhabitants which is barely lower than that of the London median of 18.54.
Hackney – 4,140
Following Metropolitan Police data, the East London borough of Hackney is the fifth-highest risk Borough in London. The region was awash with 4140 reported crimes. The most frequently reported crime is violence towards a victim, with 1,000 that were reported in less than two months. Also, 929 reported incidents of theft.
Southwark – 4,192
The South London borough held the position of the fourth most dangerous borough within London this year, with 4192 reported incidents.
In the borough, violence against a victim was the most frequently reported incident in the Borough with 1,148 incidents being reported. Theft is another serious issue in the borough with 1,000 theft incidents being reported.
Tower Hamlets – 4,572
The third-most dangerous Borough Tower Hamlets has reported over 4,500 crimes in the past year, with 1,337 reported incidents of common violence.
Newham – 4,733
The second most dangerous city in London this year is Newham. This East London city has been a victim of 1,411 violent crimes. Newham is the smallest borough of London.
Theft is the second most frequently committed crime in the region, with more than 1,000 incidents reported in two months. The third most frequently occurring crime with 709 incidents is vehicle attacks.
Croydon – 4,781
One of the most dangerous areas of London to date is Croydon. Croydon is the most violent of boroughs this year, with 1 617 violent crimes being reported.
The second most frequently committed crime in the region is vehicle-related crimes, which have been reported in 682 instances.
Knife crime in London
London has the highest rate of knife crime across the country in 2021, with 179 crimes with knives per 100,000 residents, according to the House of Commons, this was an increase of an average of 169 crimes per 100,000 people in 2020.
It was also the sixth year in the series of more than 100 people being murdered in London, and there were already many incidents in 2022. In the most recent instance, a teen, aged 14, was fatally wounded in the east of London in April.
In the first quarter of 2021, six teens were killed by stabbings, and hundreds of other violent crimes happened across the capital. A law student aged 18 was fatally wounded in front of his residence on Lea Bridge Road, Walthamstow on the 17th of March. Another teenager, just 15, was stabbed just a few feet from his grandmother's home in Islington on the 25th of January.
How Safe Is London?
London is considered to be a safe city. Though certain areas should be avoided. London remains as secure as the other well-known European cities. It is also not a very dangerous city for women.
Roughest Areas of London in 2023
According to the records, the roughest regions in London in 2022 include:
Croydon – 4,781
Newham – 4,733
Tower Hamlets – 4,572
Is London dangerous?
London is very safe, especially for visitors. However, you would have to stay vigilant of petty thefts and pickpocketing, as one is not likely to be a victim of more serious crimes than those.
Worst areas in London
Westminster – With 49,400 crimes in total and crime rate of 195.78 per 1,000 people
Camden – With 28,423 crimes in total and 112.51 crimes per 1,000 people
Kensington and Chelsea – With 24,436 crimes in total and 109.01 crimes per 1,000 people